Sometimes the Easter Bunny Brings Cash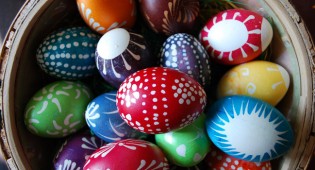 EUROPE – Easter is Sunday, April 5, but the Easter Bunny already has dropped off a basket of goodies at ADAMO.
By "goodies," we mean money.
During the period April 1-10, ADAMO advertisers who make a minimum 500-euro deposit via Paxum automatically will be entered in a drawing for a credit worth 1,000-euros. The credit must be used within ADAMO's platform.
On May 1, the company will conduct a random drawing to determine the winner.
"We have had an incredible start of 2015 here at ADAMO Advertising," said founder and Chief Executive Officer Judy Shalom. "Without the support of our loyal customers from all around the world having faith in our ability and us to monetize their websites and deliver [return on investment] on their advertising, we wouldn't be in the position we are in today. That's why we want to make sure that our customers know how much we appreciate them, and the holiday seasons is a great time to reward our customers for their continued loyalty."
For more information, visit ADAMOads.com.
Comments are closed.