EJ Network Launches Fetish Affiliate Program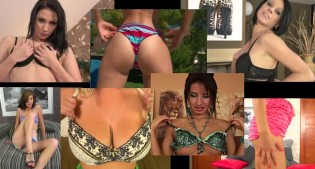 COPENHAGEN – EJ Network ApS, a provider of webmaster tools including website builder easyXsites.com, has acquired an eight-year-old fetish website and created an affiliate program to encourage buzz about the property.
"As a niche site with content targeted for a very specific audience, MondoLabia has become the largest and oldest big-pussy-lips pay site on the web," said Markul, a spokesperson for the new affiliate program, MondoBucks.
The newly upgraded and re-launched niche membership site offers content dating from 2005 forward, including an exclusive collection of more than 500 high-definition videos. All are available in streaming and downloadable formats.
Upgrades include built-in Like buttons, Favorites functionality, playlists, interactive community features and mobile device support. Additional changes are in the works, Markul said.
"We've taken over the MondoLabia.com site from the original owner and brushed-up the content, moved everything to a brand new, modern platform and integrated the affiliate tools that webmasters want most for easy promotion and guaranteed payouts," he said. "Direct payments from CCBill for up to 70 percent of each sale on under-saturated content that converts and retains a very specific audience of fetish fans is the best way to make money in the modern porn era.
"Everyone here at EJ Network is here to help, whether you are a brand new webmaster seeking your first few sales or a whale ready to cash in on content that isn't already available everywhere else."
For more information, visit MondoBucks.com or contact Affiliate Manager Cristian via email or at ICQ 681533292.
Comments are closed.