Erotic 'Crowdfunding' Lets Patrons Sponsor the Girl of their Dreams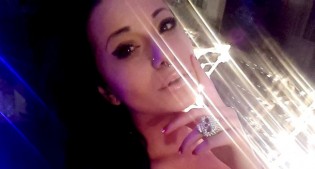 BERLIN – A new website allows women who need funds to connect with men who have money … and a desire for thank-you gifts of the X-rated kind.
Developers Chris and Anna call PiggyBankGirls.com "the first erotic crowdfunding website for girls."
"The idea came from talking to girls that are either in the erotic business or the typical girl next door," Anna said. "Girls told us that if they would get into the erotic industry — or already are — they would do it for a specific goal and not just for rent or for saving up. Girls wanted to go on a boat cruise, pay tuition fees or [fund] surgery for health or beauty reasons.
"We know there are some guys out there who do have money but are missing a little spice in their life and wouldn't mind supporting a girl and her dreams," she added.
The site operates much like mainstream crowdfunding websites: Women set up a campaign, and donors deposit money into the "piggybank" of any idea that strikes their fancy. If the project achieves its funding goal, supporters receive thank-you gifts. Some of the women offer custom videos; others offer clothing, cam time, autographed pictures or other personal items.
"We aren't looking for cheapskates that want to tap tacky porn," said Anna, who works in the adult industry. "We call our customers 'generous gents with good taste.' And very often, a [woman's] sparkling personality is more exciting than a dildo up an ass — although a combination of both can be brilliant."
Chris also works in the adult industry. He said Piggy Bank Girls grew from a personal understanding about the financial challenges facing adult entertainers.
"We want to provide a fair business model," he said. "When girls create a campaign on our webpage, they have all the work and all the rewards."
Comments are closed.