'Ethical Hackers' Help Saudis Combat Online Porn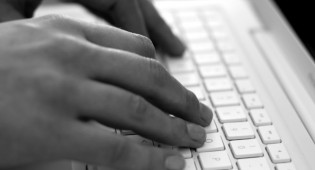 RIYADH, Saudi Arabia – Mutaween, Saudi Arabia's feared "religious police," have been busy. According to reports that surfaced over New Year's weekend, the organization has disabled 9,000 Twitter accounts and 4,000 websites, all accused of spreading pornography.
They corralled the morally corrupt scofflaws with the help of so-called "ethical hackers," which the government admitted to employing in its ceaseless battle to eradicate online smut.
According to a spokesperson for the Commission for the Promotion of Virtue and the Prevention of Vice (Haia), of which Mutaween is a bureau, an unspecified number of people were arrested based on personal information the hackers were able to obtain.
Distributing, possessing and viewing porn are crimes in Saudi Arabia, punishable by fines of up to 3 million riyals and imprisonment of up to five years.
The Mutaween did not confine themselves only to porn in the recent cyber-raids, though. The group also arrested Saudi nationals and immigrants accused of hosting booze parties, gambling and other dens of iniquity. All of those are illegal in the country, as well.
Comments are closed.