EU Distributor Carries Six New Gläs Designs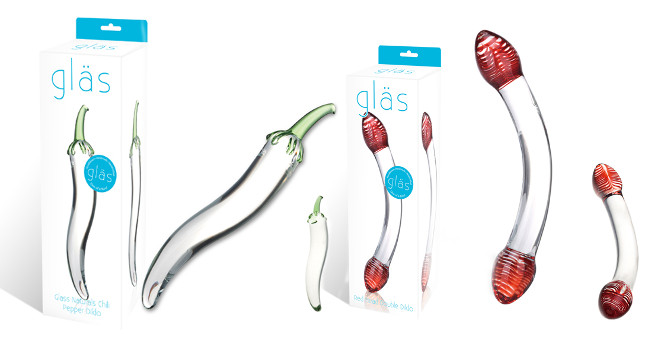 ZAWWGDIJK, Netherlands – American pleasure products manufacturer Gläs has released six new designs in its collection of handmade glass dildos, and European distributor Eropartner Distribution offers all of them.
The Gläs collection includes 30 styles for both men and women. Each of the dildos (in single- and double-headed models), "juicers" and butt plugs is individually crafted from body safe, borosilicate glass. All items are non-porous, easy to clean with water and antibacterial soap, and can be warmed with hot water or chilled in the freezer.
The six new designs encompass the Realistic Head Glass Dildo, Curved G Spot Stimulator Glass Dildo, Straight Glass Dildo, the Glass Butt Plug in two sizes and the Glass Juicer.
"The Gläs collection includes a diverse range of toys and is very competitively priced without compromising on quality or design," said Elcke Wieffering, Eropartner's head of purchasing. "We are excited about offering the new designs to our European retail partners."
Comments are closed.