Fabian Thylmann Indicted on Tax Evasion Charges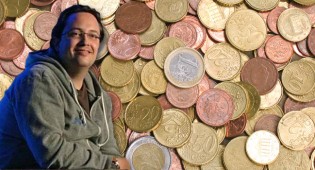 COLOGNE, Germany – Former Manwin managing partner Fabian Thylmann will be prosecuted for tax evasion, a German prosecutor said this week. Though the prosecutor declined to provide details about the case, Die Welt and other German publications noted Thylmann will be tried in the District Court at Aachen.
From 2007 to 2013, Thylmann rose from software developer to mogul, molding Manwin into the largest adult entertainment conglomerate in the world. In 2013, under scrutiny from German tax investigators, amid rumors of questionable business practices and following a well-publicized legal battle with .xxx registry ICM Registry, he sold his interest in the company to two other partners in the enterprise: Feras Antoon and David Tassillo. Within 10 days, the new owners rebranded the business Mindgeek, registered the company in Luxembourg and moved the corporate offices to Canada.
At the time of sale, Manwin reportedly generated annual revenues of more than one-half billion euros and employed a staff of 1,200. The conglomerate remains the world's largest purveyor of digital porn.
Thylmann's difficulties began in 2012, when tax investigators raided Manwin's offices in Hamburg, Germany, seizing documents and other materials related to an allegedly massive tax underpayment. Thylmann, now 36, was arrested in December in Belgium and extradited to Germany, but bailed out within days. Although authorities confiscated his passport, he remains free on a bond of more than 10 million euros.
According to prosecutors, tax authorities became suspicious when a Manwin employee revealed the company funneled income through a shell company in Cyprus. The employee claimed Manwin paid Cypriot taxes but neglected to pay taxes in Hamburg, from where Manwin's worldwide operations were managed.
Prosecutors said the three-year-long investigation continues, but after international assistance in untangling the web of more than 35 business entities that composed Manwin's network of subsidiaries and holding companies, they have collected enough evidence to take Thylmann before a criminal court to face initial charges.
The lead prosecutor told Welt am Sonntag the case is one of the largest tax proceedings in Germany's history. If convicted of the initial charges, Thylmann faces imprisonment without parole and payment of "millions of euros" in back taxes.
Comments are closed.