Gay Porn with a Social Conscience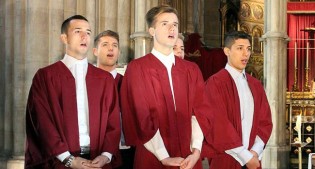 LONDON – With studios that blanket the range of gay porn from barely-legal twinks to muscular jocks, the Eurocreme Group is one of the world's more successful and prolific producers. But the company is more than the owner-operator of several studios and a network of websites that includes Eurocreme.com and Alphamales.com. Eurocreme also indulges a benevolent side, promoting gay sexual health to the point of opening donating a portion of the building it occupies in London to house a health clinic and subsidizing the clinic's operation.
Lee Redpath is the company's media and events manager.
YNOTeurope.com: Eurocreme has been busy of late, hasn't it?
Lee Redpath: We have moved offices and been filming constantly for the studios under our group umbrella. We have a new director onboard who is filming for Eurocreme and is bringing a fresh look and eye to the movies, and we have just taken delivery of our new USB [content] delivery method, hoping to add to [users'] download and DVD choices at EurocremeStore.com. Other than that, it's business as normal: very fast-paced but equally fun.
What are your biggest projects and who are your best-producing stars?
Our biggest projects are typically our DreamBoy movies like BirthdayBoy, CottageBoy and ChoirBoy. Since re-launching the studio, we have put a huge amount of time and effort into planning and implementing these big-budget productions.
As for best stars, that's a tricky one. Each model we use is handpicked and cast to a specific role within a movie, so they all have a time in the limelight and bring something different to the table.
We have just signed a brand-new exclusive. He's never done porn before, so watch this space for the press release.
Your studio plays a big role in supporting the gay community. Why?
The Eurocreme Group has always had the models' wellbeing at heart. We're always willing to assist and advise the models who work for us. We have always been on hand to give advice about the industry and general day-to-day support when needed.
It is my opinion that some models can be vulnerable or naïve. With Managing Director Steven Chinnery, we developed an idea of running a mentoring program, with the ability to support models throughout the process of applying to modeling for studios throughout the industry. It's our view that we are here to support the models both on-set and off and give back to the gay community in whatever way we can.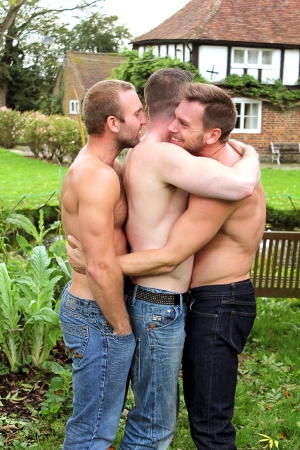 What sort of projects do you do for the community?
When I joined the company I saw a gap in the industry regarding sexual health and the sex industry. Although many studios should advise best practices, there was little follow-up on this.
After speaking with our local sexual health center, we launched the Eurocreme Group Studio Clinic. This ran weekly sessions providing free full sexual health screening — including instant HIV and Hep C tests — as well as full support from councilors including drug and general sexual health.
Alongside this we ran an extensive drive to promote the clinic and the services available to all those who wanted to make use of them, including festivals and Pride events. This is totally removed from the porn side of our company, and any proceeds from events have been given straight to the charity behind 56 Dean Street [a London sexual health and HIV clinic].
Our huge birthday party back in May 2013 gave all proceeds directly to the charity behind 56 Dean Street to help in their work. The clinic has temporarily been placed on hold whilst we establish our new office, but we aim to bring it back into service this fall.
What impact are you hoping to have?
Our aim has always been to bring awareness to people of all ages and backgrounds. We are not here to preach. People will always do the things they want to do, regardless.
Our aim is to provide information, so that if a person wants to take part in a risky activity, for example, they go into it with a clear idea of what the risks are and what they are actually doing. This way we help give them tools to make more informed decisions. Working with people in the health services gives us a professional platform to direct people to for full support.
Back to business: What are the hottest trends in gay porn these days? What sells most, and what doesn't sell well?
In our business, trends change constantly. It's like trying to catch the wind.
Our Dads Fucking Lads studio is doing really well at the moment, especially our newest title, Daddy Knows Best. We really enjoy filming these movies. It brings the best from our Alphamales and Eurocreme studios into the same mix — definitely interesting and popular!
We focus on producing the best quality productions in interesting locations and following individual niches, keeping it fresh and selling like hot cakes. That's the idea, anyhow.
What is Eurocreme doing to keep up with the move to mobile technology?
Our club sites are all mobile-compatible. We continue to work to break into the mobile market as much as we can. Restrictions on mobile networks and operating systems restrict what we can get away with.
For streaming, we're set with our club sites. For downloading, our online store offers full scene and feature downloads. You just need to sync with your computer to get them on there. It's a pain, but worth it.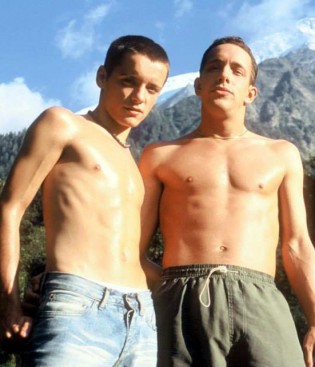 Do you have plans for any sort of interactive porn?
After your years in the business, what have you learned about human sexuality?We have toyed with the idea of virtual reality porn. We had a very interesting meeting with a close working partner of ours about the possibilities and ways of making it work and commercially viable. It's very much an unknown quantity at the moment and could herald the end of the "porn star." Imagine being able to manufacture your very own bespoke porn idol.
Human sexuality is very changeable, very varied and definitely impossible to keep down.
I find it strange how the adult industry is typically seen in a negative light in the [mainstream] media. There's a distinct blame culture that puts a negative spin on sexuality and people's expression of it. In my view, sexuality is celebrated, but perhaps not as openly in some parts of the world as in others.
I'm pretty sure there will always be embarrassment and aspects people shy away from. No one likes everything, and everyone likes something. It's all about having fun in your own way, without pressuring others to conform to your way of thinking. As long as no one is getting hurt against their will, what's the harm?
Comments are closed.