Germany Shows Potential for Direct-Carrier Billing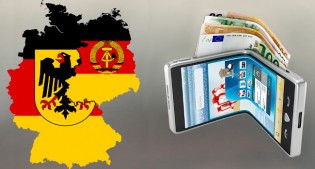 BRUNN AM GEBIRGE, Austria – With 115.2 million mobile subscribers and a mobile handset penetration of 119.9 percent, Germany could represent a significant market for mobile content distributors.
However, because only 35.7 percent of the population uses credit cards, failure to implement direct-carrier billing could be a costly mistake. According to a study undertaken by Juniper Research on behalf of mobile messaging and payment company DIMOCO, conversion rates up to 70 percent at the first transaction and 60 percent at the second can be achieved with direct carrier billing.
"Direct carrier billing is an additional payment method to credit card billing and gives digital content providers the chance to maximize revenues and to reach their entire target group," said DIMOCO Chief Executive Officer Gerald Tauchner. "The sales potential in big economies like Germany is tremendous."
Four major networks operate in Germany: Telefonica Germany (O2 Brand, market share 16.6 percent), eplus Group (market share 21.9 percent), Telekom Germany (33.7 percent market share) and Vodafone (market share 27. percent). Smartphone penetration rate is increasing, with statistics indicating 33.9 percent of mobile consumers use smartphones, compared to 66.1 percent using legacy handsets.
"DIMOCO provides the technical hub between all the mobile network operators on the one hand and the business customers on the other hand," Tauchner said. "The main advantage for digital content providers is that they only need to integrate one connection and technical interface into their infrastructure."
Comments are closed.