Hollerl Named Vice President of Sales, Mobile Messaging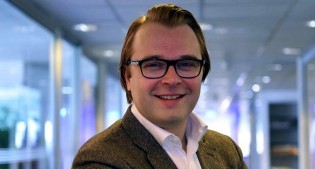 BRUNN AM GEBIRGE, Austria – European mobile payment and messaging provider DIMOCO has promoted Matthias Höllerl to vice president of sales mobile messaging.
Höllerl has worked for the company since September 2011, previously holding the position of sales unit manager mobile messaging. By promoting the 31-year-old, DIMOCO signals an intention to target the rapidly growing application-to-person (A2P) SMS market. The company operates a messaging hub with direct connections to mobile network operators in Europe, through which companies can send their bulk SMS.
"As in our very successful mobile payment segment, we are seeing more and more demand in the business SMS segment," said Chief Executive Officer Gerald Tauchner. "By promoting Matthias Höllerl to vice president of sales, we want to strengthen our mobile messaging business."
The new role gives Höllerl a larger area of responsibility: Besides ensuring sales, he now will lead the mobile messaging division sales support and project management teams.
"I'm delighted and honored by the confidence and trust shown in me, and the opportunity this promotion gives me to become part of the DIMOCO management team," Höllerl said. "Text messaging is a very effective and reliable communication channel. Even though this medium has been around for over 20 years, more and more companies are using SMS to reach their own target groups quickly.
"SMS will retain a strong hold in the B2B sector and continue to grow in the future," he continued. "With our direct, proprietary connections to European mobile network operators, we offer top-quality, stable routes to terminate SMS."
Comments are closed.