Made in Japan for English Speakers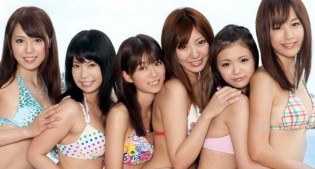 TOKYO – The Japanese adult entertainment industry is among the largest in the world. Japanese women are beautiful and eager to please, so what's not to love about Japanese content?
For one thing, the language barrier. Largely indecipherable to those outside Japan, the Japanese language keeps most of the rest of the world from visiting Japanese websites.
That may change later this spring, when DMM launches R18.com, a destination designed specifically for those who read and speak English. According to the developers, the new site will provide the streaming and downloadable content offered at DMM.co.jp, but within an updated, "westernized" framework.
"We are really excited to be able to share Japanese content with English-speaking users," said Alain Garcia Bariel, manager of the R18 website. "Most of [the material] has never been seen outside of Asia before."
According to DMM Managing Director Jun Takumiya, "R18.com will offer a huge collection of Japanese adult videos easily accessible through a streamlined marketplace and feature-rich search engine. The site will launch with approximately 150,000 videos and will be expanded to 200,000 videos within three months. Hundreds of categories of movies will be available along with more than 5,000 fully translated hentai comics."
The company also is considering opening its affiliate program to webmasters outside Japan.
Comments are closed.