MindGeek Donation Raises Concern about Foreign Funds in U.S. Elections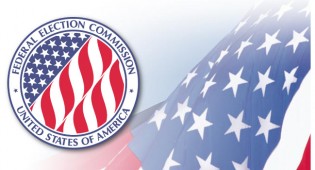 WASHINGTON D.C. – U.S. authorities will not investigate MindGeek's financial role in a campaign to defeat a California ballot measure, sparking fears that an infusion of foreign funds could skew election results in the country.
MindGeek, then Germany-based global pornography purveyor Manwin, contributed funds to an effort to defeat Measure B, a 2012 Los Angeles County ballot initiative requiring performers to wear condoms during production of adult films. The measure passed despite the an alleged $327,000 contribution from Manwin subsidiaries. Afterward, HIV/AIDS charity AIDS Healthcare Foundation, which poured millions of dollars into passing the measure, filed a complaint with the U.S. Federal Election Commission. AHF's request for an investigation asserted donations to political causes from foreign companies like Manwin violated the Federal Campaign Act, which prohibits political action by foreign nationals.
The FEC split along party lines when members voted about whether to investigate: The three Democratic commissioners voted to launch an investigation into the funds' source, while the three Republican commissioners decided no investigation was necessary. When commissioners split equally, FEC policy defaults to taking no action.
According to the FEC's in-house counsel, federal law does not apply to local elections.
One Democratic commissioner indicated allowing foreign money to affect local election results could have a detrimental effect on national issues.
"Imagine, for example, a foreign billionaire who was dissatisfied with U.S. immigration policy and decided to try to change it more to his own liking, one statewide ballot measure at a time," Ellen Weintraub told news agency Reuters.
Craig Holman, a representative of charitable election watchdog Public Citizen, echoed Weintraub's analysis.
"The 'dark money' phenomenon that has flooded elections since the 2010 Citizens United decision [a Supreme Court ruling that allows corporations to donate to political campaigns] has made it easy for foreign interests to secretly launder money into candidate elections," Holman told Reuters. "The unwillingness of the FEC to enforce the law in ballot measure campaigns, even when the influence of foreign money is in the open, makes our elections open season for foreign intervention."
German citizen Fabian Thylmann founded Manwin, which was headquartered in Hamburg, Germany, but maintained satellite offices in other countries, including the U.S. Thylmann sold his interest in the company in 2013. Within 10 days, the new owners changed Manwin's name to MindGeek and moved the corporate headquarters to Canada. The company is registered in Luxembourg.
Comments are closed.