New Mobile Billing for Italy, Slovenia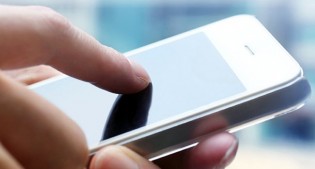 BRUNN AM GEBIRGE, Austria – Mobile adult content distributors have new billing options in Italy and Slovenia thanks to deals European mobile payment company DIMOCO signed with networks in the two countries.
In Italy, direct-billing deals across the board allow mobile content purveyors to brand their one-click payment pages with their own logos and other design elements. According to a DIMOCO spokesperson, the facility offers online businesses that sell subscription services "more flexibility, a higher conversion rate" and a flexible pricing structure up to 6.10 euros.
"With a mobile handset penetration rate of 133.5 percent — compared to only 30.5 percent credit card penetration rate — mobile operator payment is the ideal method to bill digital content in Italy," Chief Executive Officer Gerald Tauchner said. "Because of this enormous potential, we concentrated on developing attractive products for the digital content market and now offer more flexibility and individualism according to customers' needs and their subscription services.
"The very easy, one-click-payment process can be managed directly by business customers and therefore can be branded in their corporate design in accordance with the regulative guidelines," he added.
In Slovenia, DIMOCO launched direct-carrier billing with Si.mobile. The product allows billing in a tariff range up to 15 euros.
"No MT [mobile terminated] messages are necessary in the mobile web opt-in process," Tauchner said. "The charging logic is hosted by the business customers, and refunds can easily be managed via API."
According to a recent study undertaken by Juniper Research on DIMOCO's behalf, 2.1 million people in Slovenia own cell phones. More than 27 percent of those are smartphones; 72.4 percent are mass-market handsets. With a total penetration rate of more than 100 percent, compared with a 38.6 percent credit card penetration, mobile operator payment is the payment method with the broadest potential reach in Slovenia, Taucher said.
For more information about the payment providers network and agreements, visit DIMOCO.eu.
Comments are closed.