Mobilizing for Success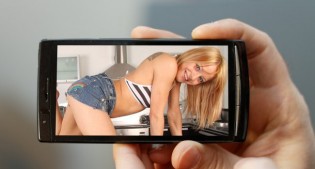 LONDON – Adult industry denizens hear the advice time and time again: "To be successful, you must offer content on every platform consumers embrace. Mobile content delivery is especially valuable."
Britporn network UK XXX Pass took the hint. During a planned facelift for the company's flagship website, developers installed functionality for most smartphones and tablets. Now all the site's members can see the shiny, new interface, regardless how they access the material.
"Though members never seemed to mind, we felt the old design was getting a little tired and certainly needed to cater better for our mobile users," Chief Executive Officer Robin Banks said.
Review site The Best Porn was impressed with the effort.
"UK XXX Pass offers a great mix of action, some of it exclusive," wrote reviewer Maggie, who awarded the site a score of 81. "There's everything from solo posing to full-on gangbangs. There's lesbian play, bukkake, interracial, masks, messy and masturbation. Gangbangs are a popular theme, and these amateur hotties go at it with full force.
"UK XXX Pass is worth a visit for fans of hardcore British action…. I liked what I saw, and it's a collection I'd recommend."
UKXXXPass.com is part of the BritSexCash affiliate program. Administered by CCBill, the program pays a 50-percent recurring revenue share on five membership websites featuring British porn pros and amateurs.
Comments are closed.