MojoHost Offers Free WHOIS Privacy, Discounted Domains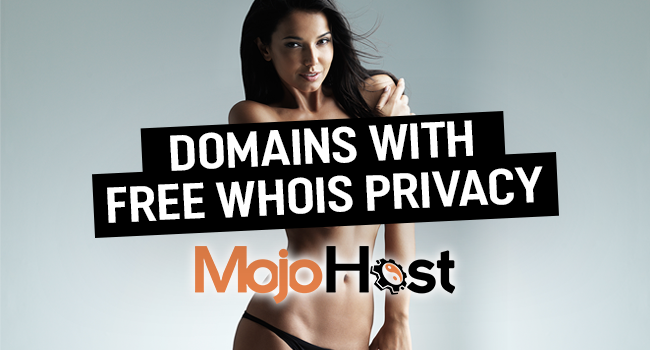 MojoHost, one of the industry's leading hosting providers, and Uniregistry, a domain name registrar, have formed a strategic partnership to offer convenient and affordable domain name registration services.
MojoHost has earned the industry's trust through integrity and consistent quality service. The company focuses on utilizing technological innovations aimed at improving performance and lowering costs for its customers. MojoHost strives to provide the best service, which is why the partnership with Uniregistry is a logical step, according to Chief Executive Officer Brad Mitchell.
"This integration will benefit both small and large domain portfolio owners, as the registrar's pricing is highly competitive," he said. "Naturally, MojoHost will be passing Uniregistry prices to its clients as well as facilitating easy bulk domain transfer services. A comprehensive domain management interface is also a notable feature that MojoHost's clients will appreciate. Best of all, domain registrations the 'Mojo way' always include free WHOIS privacy, making our ongoing offer a spectacular value."
The partners are celebrating the integration's launch by offering limited-time discounts that renew indefinitely. Until Dec. 31, customer get new domain registrations, transfers and future renewals of .com for $9.99, .net for $10.99 and .xxx/.porn/.adult/.sex for $74.99, all including WHOIS privacy.
"We are delighted to be partnering with MojoHost and providing domain name registration and transfer services to their customers," said Vaughn Liley, registrar sales director for Uniregistry.  "Like MojoHost, we recognize that quality and service is a key component to customer success, and our mission is to make it easy to get online."
Founded in 2014, Uniregistry offers millions of domains and relevant name endings suited to the MojoHost client base, he added.
The online experience to register or transfer a name is simple. By selecting domain registration under the products tab on MojoHost.com or MojoHost.eu, users can search and register names or transfer domains from their existing registrar.
"We aim to make the setup of the foundation of your business — hosting — a pleasant and easy experience for all of our customers," Mitchell said. "Domain owners should expect the same trust and integrity for their domain registrations as they do for their hosting, and we are in a position to fill that need. Partnering with Uniregistry will be beneficial to our clients, which is absolutely crucial to us.  'That's good Mojo.'"
Comments are closed.