Monetizing the Social Porn Pitch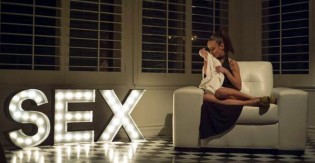 LA VALLETTA, Malta – Another social network targeting fans of visual media like tumblr, Instagram and Pinterest has launched. PornPitch plans to set itself apart from its competitors by offering performers a way to monetize content served via an HTML5-based platform designed to deliver videos and images flawlessly regardless of the device or operating system employed by end-users.
"A recent Juniper Research report indicates that by 2017, 250 million people will use their mobile device to access adult content," according to a statement the company distributed Dec. 12. "The [PornPitch] platform delivers a new channel for adult stars to connect with their audience, gain fans and monetize their social porn by charging for their premium content."
The announcement also noted the company plans to introduce a billing mechanism that will enable not only individual subscriptions to the network, but also allow performers to offer content for a fee.
Kelly Divine, Alana Evans and Trisha Uptown are early converts, having helped beta-test the system.
"PornPitch is a great new social media tool perfect for the adult industry," Divine said. "I can post whatever I want my fans to see without fear of being deleted or flagged like on Twitter and Instagram."
Evans said PornPitch combines the best of mainstream networks without dragging along the hassles.
"Think of it as Facebook, Twitter and Instagram just for porn," she said. "Porn stars like to share their stuff on the fly without any additional effort, with people being able to access it from anywhere."
According to Uptown, PornPitch is a "safe" platform for the industry, because it is not subject to the whims of mainstream advertisers, operating system developers or device manufacturers.
"My belief is that many environments are going to be ruling out adult [content] in the future, so it's a great advancement to see this network provide open and easy accessibility for our natural audience," she said.
For more information, visit PornPitch.com.

Anna Cahnda
Related Posts
GENEVA – Effective June 1, new live-cam models in North America and Germany can keep 60-percent of the revenues they generate as part of an […]

LONDON – Establish an account, install a few lines of code and begin broadcasting your own live web content within minutes — without the need […]

BARCELONA (YNOT Europe Wire) – The European Summit 2015 will be the starting shot into a new chapter for mobile performance specialist GOLDkiwi Media. With […]

SURREY, England – A European provider of turnkey software products has added a new tipping option and free chat rooms to its live webcam platform. […]
Comments are closed.