Murdoch Hints at 'Page 3' Cover-up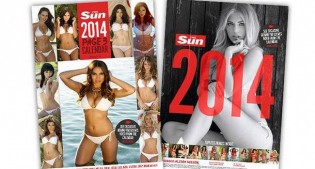 LONDON – If a recent tweet by media baron Rupert Murdoch is taken at face value, the famous topless women featured on The Sun's infamous "Page 3" may be on the way out.
Responding to a tweet that described Page 3's topless models as "so last century," Murdoch — who founded and serves as executive chairman for The Sun parent company News Corp — typed, "page three so last century! You maybe right, don't know but considering. Perhaps halfway house with glamorous fashionistas."
A spokesperson for News Corp declined to comment about the tweet, which could be nothing more than Murdoch thinking out loud. However, should the media mogul follow through, the result might be the end of a topless tradition born in the 1970s.
Ironically, notoriously conservative Murdoch is said to have opposed publishing pictures of topless girls initially. After watching sales skyrocket shortly after "Page 3" began the salacious feature, however, Murdoch changed his mind and supported the images.
So why would Rupert Murdoch back away from a winner? Perhaps because times have changed: Topless girls seem to be available virtually everywhere. However, it is more likely that such a change, if it happens, would be made to satisfy The Sun's female readership, some of whom are quite vocal in their opposition to what they perceive as rampant sexism.
"Three million women read this newspaper every day," said Neil Wallis, a former The Sun editor told CBC News. "They vote with their money."
Image: OfficialPage3 on Twitter.
Comments are closed.