Oz Federal Cops: No Laws Broken by MP Porn Ring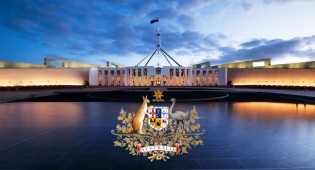 CANBERRA, Australia – An investigation into alleged pornography sharing by sitting members of parliament has turned up no evidence of wrongdoing, an Australian Federal Police spokesman revealed.
The investigation began in mid-2013 shortly after Don Coulson, a senior advisor to then-premier Ted Baillieu, was sacked after adult material was discovered in his desk drawer. Coulson claimed the material was there because, by request, he organized a porn-sharing "ring" consisting of several Victorian Coalition MPs and their staffs.
Although Coulson believes he was fired because he embarrassed the new government, the premier's office stated Coulson was let go for "other reasons."
The opposition party immediately called for an investigation.
Nearly two years later, the AFP "considers the matter finalized," according to a spokesman, who told The Guardian no laws had been broken.
In the interim, Coulson filed a lawsuit saying the government owe him $67,000 in back pay. The government is countersuing to regain the $30,000 in severance pay Coulson received.
Comments are closed.