Private to 'Bring Online Experience to TV'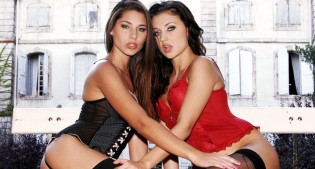 BARCELONA – Private Media Group plans to launch two new adult entertainment channels intended to "bring the online experience to television" in Europe. Two versions of the product will be available: one international and one French. Both are expected to debut during October.
The channels will differ from the conventional television model in that they will offer primarily short-form programming instead of full-length features. In addition to exclusive scenes from Private and its content partners, the channels will air original series including Private Investigations, Private Stars, Private VIP Pass and Private Hotline.
"Simply put, PrivateTV and PrivateTV France are exclusive, original and addictive," said Private Chief Executive Officer Charles Prast. "With a refreshing scene-driven format, thematic scheduling and the Private brand, we deliver the promise of the online experience to the TV, the only platform which can adequately convey the quality of our content."
Private has been part of the European broadcast landscape for more than 12 years. The company's Private Spice programming is distributed by Playboy Plus, and Prast said that relationship will continue.
"We expect Private Spice and PrivateTV to be complementary in the market," he said. "We have always focused on innovative, operator-friendly strategies to provide entertainment to our viewers, and the launch of PrivateTV is a further endeavor in this direction."
In addition to Playboy, Private also will work in close cooperation with tmc Content Group AG, a stakeholder in the new venture through its subsidiary tmc Content Group GmbH in Berlin.
"tmc is already well positioned for over a decade as the dominant provider of compliant adult-themed broadcast channels and telemedia services content in the [German-speaking] market," tmc Managing Director Andreas Fischer said. "Our association with Private, an existing preferred content supplier to tmc, will be further enhanced by this venture."
The international version of the channel will be available on Eutelsat Hot Bird 13B. The French-language channel, which will offer substantial short-form programming in French, will be available separately.
Comments are closed.