Report: Fetish Preferences Vary by Region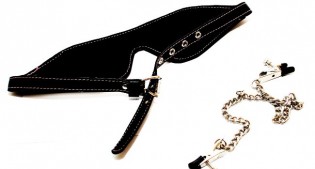 LONDON – North Americans and Europeans differ in their fetish preferences, according to a study of web server statistics conducted by a European platform offering custom-made adult videos.
Over the past 30 days, Americans and Canadians composed 35 percent of the traffic and 30 percent of the video orders moving through Customs4U.com. A Google Analytics analysis of the visitors who placed orders for personalized videos revealed a preference for masturbation scenes among the North Americans.
By contrast, visitors from the UK and Germany exhibited a preference for femdom material. At 26 percent of the total, traffic from the UK composed the second-largest demographic to visit the website during the 30-day period. UK customers accounted for more than 21 percent of the site's sales.
Other Europeans, particularly the French and Italians, demonstrated a fondness for foot worship. The fetish ranked No. 1 with French and Italian visitors and No. 2 with Germans and Spaniards. Striptease videos ranked first with Spaniards. Together, the French, Germans, Italians and Spanish composed about 9 percent of Customs4U's website visitors.
"It is very interesting to see how fetish preferences can be projected by global demographics," company founder and Chief Executive Officer Tim Stokely said. "Of particular note was the difference between North Americans, who seem to prefer their erotic videos to be of the traditional adult entertainment variety, and the sexual preferences of us here in Europe, who appear to like things a bit kinkier."