Respectability Showdown: Porn vs. Reality TV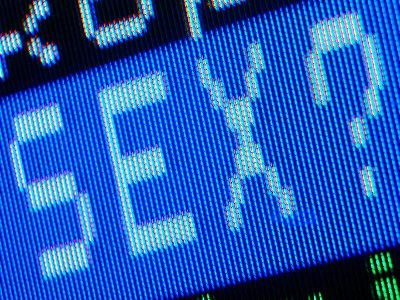 LONDON – Let's have a show of hands here.
Which is "worse" from a personal dignity standpoint: Knowingly and willfully having paid-sex on camera as part of a porn career, or wetting your bed on national television as a result of being so shitfaced-drunk you lose control of your bodily functions?
Along the same lines, if you have sex on camera just to enhance your reality TV notoriety, but the depiction isn't particularly explicit, have you "done porn," or are you just an attention-seeking missile in human form?
To Charlotte Crosby, a former participant on British reality TV shows "Geordie Shore" and "Celebrity Big Brother," her televised roll in the hay was just a little innocent fun, while doing porn seems to be tantamount to a criminal act in her mind.
(Side note: Isn't it interesting how these days all someone has to do is appear on one reality TV show in order to be considered a "celebrity" by another reality TV show made by the same production company? Funny how that works.)
"It's a tiny bit of quilt action, that's all," Crosby said of her on-air romp with some spikey-haired douchebag named 'Gaz.' "People act like I've done full-on porn."
To be honest, I'd never even heard of Charlotte Crosby until last week, but from where I sit, it seems like she owes porn performers an apology for suggesting their careers are more embarrassing, humiliating or worthy of societal disrespect than her own.
As near as I can tell, the two most memorable things Crosby has done to date have been having sex with a fellow attention-seeker and pissing the sheets after a long night of hammering down drinks. Maybe I'm missing something, but this isn't exactly the resume of someone I expect to see enjoying a long career in entertainment – or a long career in anything else, for that matter.
Don't get me wrong: There are few things in life I enjoy more than sex and alcohol (especially in tandem), but I'm also not in the habit of going around talking to newspapers about how awesome I am after waking up soaked in my own urine.
Maybe I'm being too harsh on Ms. Crosby, though; after all, in addition to being a trumped-up reality TV "celebrity," she's now a best-selling author, as well. The title of her maiden opus? Please bear in mind I'm not making this up: Her book is called "Me, Me, Me."
Excuse me for a moment as I recover from dry-heaving in the direction of my keyboard.
To be fair, I'm sure the book is both amusing and insightful, because how could it not be? After all, we're talking about a medium which gives Crosby the space and forum to expand on keen observations such as: "He loves me and I love him, but we can never be together. It's like Shakespeare."
Yes, Charlotte, you're right; your Geordie Shore romance is straight out of Romeo and Juliet – or maybe King Lear, you know, given how tragic and sad and unfulfilled and dramatic I'm sure it was.
I will give Crosby this much: She knows better than to hold herself out as a "role model."
"Who is a good role model? At the end of the day, I'm real," Crosby says. "I don't think I'm a role model, I'm a real person. I'm not prepped and primed and being told what to say and what not to say, and how to be the perfect person. I'm just a real girl who just happens to be famous. I haven't changed how I act or how I go on."
It's always heartwarming to hear someone talk about a lack of personal growth and maturation over a period of several years like it's a good thing, isn't it?
Admittedly, though, this appears to be what we want in our celebrities, these days: A stunning lack of self-awareness paired with an outsized ego and at least a hint of a victim complex, which rears its overly made-up head up any time someone even mildly criticizes them.
All Crosby needs now is to become self-righteous and politically aware, so she can lecture us about world hunger, or the evils of the fur trade, or how we don't need waste water resources by taking showers if only we'd keep enough baby wipes handy, and she'll be on par with the likes of U2's Bono, Gigli's Ben Affleck and celebrity chef/race-relations activist Paula Deen.
In related news, as of press time, neither Sophie Dee, Michelle Barrett, Gemma Massey, McKenzie Lee nor Poppy Morgan have publicly pissed their beds recently.
Comments are closed.