New Site for Classic Adult Film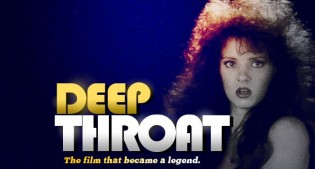 BARCELONA, Spain – Despite the noise surrounding the ultra-graphic nature of contemporary adult content, Deep Throat remains one of the most notorious XXX movies ever made. Originally released in theaters during 1972, the film was the top-selling adult movie of its age and remains a cultural phenomenon.
Deep Throat marked a major turning point in commercial erotica, establishing a new focus of sexual pleasure for women as seen through the experiences of the iconic Linda Lovelace character. Now the adult classic film has a new home in cyberspace, where it and the rest of Arrow Productions' classic catalog are available to new generations of viewers.
"DeepThroat.xxx is an easy-to-use membership site aimed at classic adult film fans," said Erwin de Boer, vice president of the Barcelona-based company that created the site under license from Arrow. "The site features the full version of Deep Throat exactly as fans remember it, along with the rest of a library spanning more than four decades of vintage erotica on film, in photos and in music. Many of the films that will debut in the new DeepThroat.xxx collection have been seen only as VHS releases decades ago."
Arrow Productions remains one of the longest continuously operating adult film studios in the U.S. Other world-class titles in the company's library of more than 200 feature films include Lialeh, the first XXX ebony feature ever to see widespread distribution; The Devil in Miss Jones, one of the most well-known films of the 1970s; the entire Candy Stripers series, and Alice in Wonderland, the first XXX musical.
DeepThroat.xxx is part of the Manica Money affiliate program. The program pays up to 70 percent recurring revenue share or 25 euros per sign-up.
Comments are closed.