Sky Gets a Head Start on Mandatory Filtering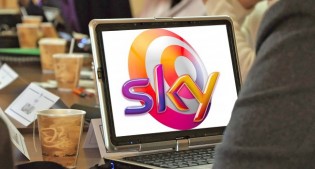 LONDON – Even though the UK's internet censorship proposal has yet to be formalized in regulations, by 2014 UK internet service provider Sky Broadband intends to filter all "inappropriate" content for its customers by default. The company, a subsidiary of Rupert Murdoch's Sky Broadcasting, launched its new filtering technology on Thursday.
"Sky Broadband customers will be asked to make an active choice about the filters when getting online with Sky for the first time or when they upgrade their routers," a statement distributed by the company noted. "Next year, we will ensure that all customers will have made a choice about whether or not to apply whole-home filters."
The technology, which Sky calls Sky Broadband shield, offers "family-friendly filters that help customers choose which websites can be accessed in their home." The filters work across all devices connected to Sky Broadband, including PCs, tablets, smartphones and game consoles.
The filter allows users to exclude internet content in 10 main categories, which Sky created based on customer feedback. The categories include pornography, suicide and self-harm. According to promotional material about Sky Broadband, customers may switch categories on and off with the click of a mouse, as they desire.
For those who feel overwhelmed by all the choices or are unclear about what categories include, age-level settings also are available. The age filters roughly correspond to movie ratings: PG for children 13 and younger, "13" for those in the 13-18 age bracket, and "18" for adults.
Customers may override the filter for specific websites, the marketing literature notes.
"Customers will be able to modify the filtering settings on the account at any time, either from their home or remotely…," the literature states. "They also have the option to turn off the filters completely."
Comments are closed.