Small UK Town Becomes High Risk Billing Hub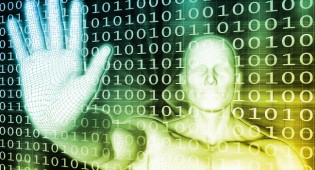 Consett, U.K. — After Consett, County Durham, a former steel-making town, fell on hard times in the 1980s, many people were left looking for work.
According to a recent report from Reuters, a beacon of relief for many came via a businessman in Consett. Hundreds of local people were employed as directors at firms selling everything from travel and dating services to adult content — all of which were considered high risk by billers. The investigation found that over 400 unconnected people in the town were paid £50 cash to become directors, with a further £150 a year for forwarding company mail and additional fees for processing extra paperwork.
The only problem is that some directors say they didn't know the "true nature" of the organizations they were working with.
John Mawson, 61, was recruited by a neighbor who had already signed up. According to the report, Mawson said, "All we were told was that we would just get letters sent and all we had to do was hand them on. Money was rather tight. All we wanted was a bit of extra cash."
Company formation agent Simon Dowson formed the shell entities in order to provide a UK address, company records, tax returns, etc to meet UK requirements so overseas online businesses could trade in Europe. Using unconnected individuals as directors prevented cross contamination if credit card companies withdrew services from one company.
"It's a very simple operation. It's commonplace. It's just not commonplace here," Dowson said.
Further, according to Dowson, everyone was informed about the nature of the work.
Dowson said each director was given information about the companies and their role therein along with any documents they had to sign.
"There was nobody ever kept in the dark," he said.
But according to Mawson, he had been told that the overseas companies' trade included travel, bingo and vanilla dating sites — but not porn. He claimed that, had he been told his directorships involved adult entertainment, he would not have done the work.
Read the full report from Reuters here.
Comments are closed.