Stripping Down Totem Entertainment
PARIS – In 1998, Totem Entertainment launched its VirtuaGirl product, bringing beautiful softcore strippers directly to users' desktop computer screens. Since then, the company has added a hardcore product called DeskBabes and a gay-stripper product called VirtuaGuy. New performers and scenarios frequently are added to each line.

The company recently signed the 20-millionth subscriber to VirtuaGirl HD, which offers more than 1,300 girls performing in 1080p high-definition vignettes. YNOT Europe had to ask TotemCash co-founder and Chief Executive Officer Richard "Rex" Excoffier to spill the secrets of his company's success.
YNOT EUROPE: From where did the VirtuaGirl concept arise?
Richard Excoffier: The VirtuaGirl concept came from myself and Hervé Lucchi. We were engineers for the video game industry, and in late 1998 during the Internet boom, we decided to launch an online program. We took our video game knowledge and adjusted it to fit the needs of internet users, and we found that it functioned so well on desktops that we were sure we hit on something never before seen. VirtuaGirl went viral, reaching more than 150 million downloads in just two years.
Since then, VirtuaGirl has evolved along with advancements made in video technology, and after VirtuaGirl2, Totem Entertainment launched VirtuaGirl HD in 2007. Many affiliates still remember that period. Sometimes for fun, we go back to read our old testimonials on the TotemCash.com site, such as, "The HD version of your desktop strippers is a total revolution in adult technology and has forever changed affiliates' incomes!" Those are the kind of fond memories we have of our old developments, and they push us to continually find the next revolutionary thing to provide for our customers and our affiliates.
All our work is done internally, including [development of] the proprietary software and tools. We even have our own studios, manage casting and shooting with a team of adult entertainment experts, and handle all post-production and graphics, software development and server management All this is done by our team of 15 professionals. We work hard to give our customers the best experience.
That 20-millionth subscriber must have made all of you feel like you're doing something right.
Very much so. Twenty million people have fully installed and used our software for at least three consecutive days since 2007. A majority of those users continue to purchase our strippers on a regular basis, and it is great to know we have a strong community of fans who keep on purchasing the new cards we release every week. Today we have 1,285 cards available on the site.
How do you translate your success into success for your affiliates?
There are five main reasons for our success: concept, positioning, conversion and retention, and pricing and protection.
As far as concept, VirtuaGirl is a totally unique product. There is nothing [else] like it on the market. Our technology targets all users with computers, and we have a state-of-the-art production chain.
We position the product across markets. VirtuaGirl offers stripteases, but it doesn't just target consumers of adult content. We have found that a large number of our accounts are not regular adult content customers. Our site offers a very private striptease for users directly on their desktop, so even those who worry about privacy, or who wouldn't normally "cross the line" with adult content, can enjoy our product without worry.
We address conversion and retention with an unusual model: We distribute our software for free, giving away multiple new trailers of sexy girls each day to tease the free users and transform them into paid customers. We also utilize card collections in order to promote retention. Each show is presented as a "card to collect"; we release several shows of each girl to collect, and we release new girls every week. We have thousands of people who have all of our girls in their collection and wait every Friday for the five new shows to be released.
Our pricing offer is also essential in this chemistry. We use a virtual money called "credits" and promote a powerful discount policy: The more credits you purchase at once, the less expensive each will be, and the more girls in your collection, the fewer credits each show will cost.
Protection is one of the hardest things to address, because content piracy is a huge problem. Our content is not tube-able, which makes us an essential player in the market today.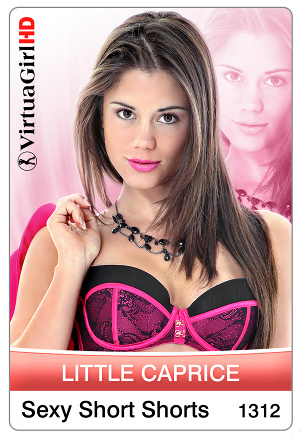 What makes your operation different from similar programs?
Similar programs do not really exist. Our product is unique; we don't compete with other programs. This works to our benefit, as we can work with almost everyone to create a partnership. For example, we worked with a big-name company in the babes niche because our products are complementary.
We understand you also offer quite a bit of training to help webmasters make money.
We recommend affiliates read the Marketing section of TotemCash.com. There we walk you through how to set up a powerful campaign with the perfect number of banners and other tools, how to build a blog and how to optimize visibility.
Our training is also linked to our promotion tools. We have developed an amazing range of innovative tools like the famous "popping" models, recently dethroned by our dynamic background and the "undress me" banners. We are always developing new tools, as well, so affiliates will stay ahead of the game in what catches a consumer's eye.
What's next for Totem Entertainment?
Video quality is our biggest priority, and advancement never stops. We used to produce animations in 720p; we are currently producing 1080p animations. We plan to start releasing animations in 4k before the end of the year. Of course, we will still give members the option to use the quality that best fits their screen and computer capabilities.
New products are also being discussed to for several media verticals. We just released our Mac version, which is an exciting new step for us and our customers. And we just released VirtuaGirl in Japanese, after a very important redesign. We are also about to release TotemCash in French with a strong range of marketing tools in French, and also in Russian, Spanish and German.
Comments are closed.