UK ISPs Balk at Policing Online Gambling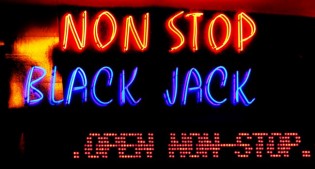 LONDON – Although they already filter legal pornography from the web by default, internet service providers in the UK do not want to become the nation's gambling police … even when websites operate illegally.
During a meeting with the Gambling Commission, broadband service providers including TalkTalk and BT rejected a request that they insert "splash pages" between users and gambling websites as a warning that some of the sites are unlicensed, and therefore illegal, in the UK. ISP representatives indicated they would consider such a move only with a court order or legislation similar to the recent law requiring pornography and other assumedly "harmful to minors" content be filtered by default at the ISP level instead of at the end-user's.
The Gambling Commission is a quasi-governmental agency under authority of the Department for Culture, Media and Sport. With the stated goals of "keeping crime out of gambling" and "protecting children and vulnerable people," the agency is empowered to regulate arcades, betting, bingo, casinos, slot machines, lotteries and telephone betting based in the UK, whether the activity occurs in the brick-and-mortar world or online. In addition to issuing and revoking gambling licenses, the commission levies fines and prosecutes illegal gambling operations.
The commission's meeting with the ISPs appears to be an attempt to crack down on unlicensed online gambling outfits located outside Great Britain, ahead of an expected change in British law.
Currently, the Gambling Commission possesses no legal authority over online gambling operations located outside the UK's borders; however, proposed legislation seeks to change that. The UK Gambling (Licensing and Advertising) Bill 2013-2014, which already has passed the House of Lords, will require any gambling website that accepts bets from UK residents to be licensed and pay a 15-percent tax on profits, regardless where the site is located.
Critics believe the law is misguided, at best, and impossible to enforce, at worst.
For their part, the ISPs have refused to take on a larger role as internet content cops without firm legislative or court-endorsed footing.
"We do not believe that it is for ISPs to decide what content customers should access," a TalkTalk spokeswoman told the Financial Times. "It is really important that there is either a proper legal framework when it comes to blocking access to sites, just like with copyright infringement, or that it is down to customer choice."
A BT statement echoed TalkTalk's position, declaring BT would block no additional content without a court order or enacted legislation.
Comments are closed.