UK ISPs to Invest £25M in 'Online Safety' Campaign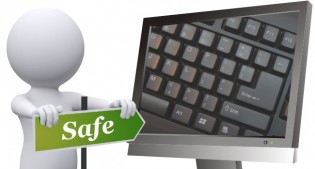 LONDON – In addition to requiring customers to opt out of filters or have their web-surfing restricted to only material deemed appropriate for children, the UK's largest internet service providers have agreed to contribute a total of £25 million toward the first year of a three-year educational campaign aimed at increasing children's safety online.
Participating ISPs include Arqiva, BT, Sky, Nomad, Virgin Media and O2, which together serve more than 90 percent of broadband and public WiFi users in the UK.
According to British Prime Minister David Cameron, the father of the filtering mandate and the educational program, the campaign will provide parental training that focuses on internet awareness. In addition to pornography, the program aims to offer "skills training" that will help parents talk with their children about subjects including pornography, cyber-bullying and self-harm.
"I made a promise in July that I would take action to help parents protect their children when online at home, and we are now delivering on that promise," Cameron told the media during a public conference earlier this week.
Cameron told the press the campaign would feature "high-profile" advertising and marketing messages instructing internet users about the benefits of the UK's new mandatory content filter. Messages also will attempt to help consumers select the level of filtering that best suits their needs, both in their homes and on mobile devices.
Sky and TalkTalk already have launched filtering services and begun moving existing customers toward massaging the settings ahead of the January deadline. New customers at both services receive filtered internet access by default but may elect to have the filters modified or entirely turned off; current customers have until the end of the year to make their filtering preferences known. Those who take no action will find their internet access set by default at the most restrictive level.
Comments are closed.