UK Novelty Chain Opens Affiliate Program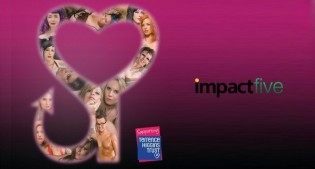 BOURNEMOUTH, England – A well-known brand selling adult products has joined the adult niche affiliate network ImpactFive. Simply Pleasure offers sex toys, lingerie, fetish and bondage items, and other novelties online and in the brick-and-mortar world.
SimplyPleasure.com stocks a range of products for those who do not have access to the company's 29 brick-and-mortar stores in the UK. Partnering with ImpactFive allows the retailer to expand its market reach while offering affiliates an opportunity to profit from Simple Pleasure's brand recognition.
"ImpactFive is the perfect network to launch this merchant's affiliate program," a spokesperson for ImpactFive said. "The network already supports successful affiliate programs for a number of adult brands, such as Penomet and SizeGenetics. Affiliates promoting Simply Pleasure on ImpactFive will receive 20-percent commission per sale, which is a very high value for this industry."
In addition to a revenue share, affiliates also benefit from a mentor and dedicated affiliate manager to support their promotions and help boost their conversions. Annual gatherings hosted by ImpactFive's parent company, Twist Digital, give affiliates an opportunity to meet their mentors and affiliate managers face to face. Often, participating merchants attend the functions, as well.
The Simply Pleasure affiliate program allows a variety of promotional techniques, including sex-toy and lingerie reviews, vouchers and coupons.
"The popularity and widespread brand awareness of Simply Pleasure is sure to help drive sales and improve conversions," the ImpactFive representative said. "Not only that, but the sex toy market is huge, with high-volume online searches for items such as dildos, sexy lingerie and cock rings."
For more information about the new affiliate program, visit ImpactFive.com.
Comments are closed.