UK Porn-Blocking Criteria Revealed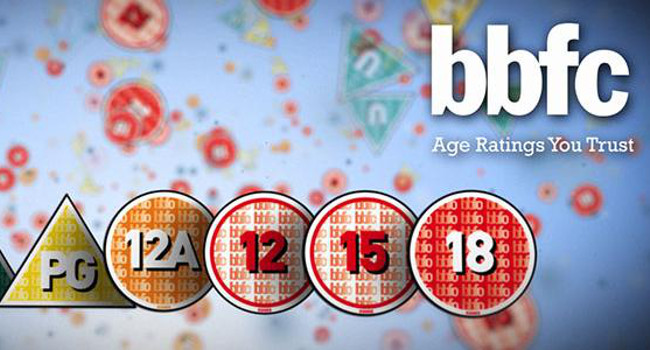 By Graham Perkins
Special to YNOT
LONDON – There has been much consternation in the press lately concerning new U.K. regulations pertaining to pornographic materials. The regulations are due to take effect soon as part of the implementation of the Digital Economy Bill.
In my view, much of the public criticism stems from a lack of clarity about the standards employed by the British Board of Film Classification (BBFC), where I serve as a senior examiner. (To be clear, since I know internet users often take things literally which are not intended to be literal, my title is not meant to imply that I physically examine senior citizens or anything of the sort. It's simply to indicate I'm a ranking member of the BBFC's staff of examiners.)
I believe we can clear up a lot of things and quiet much of the ballyhoo concerning the new BBFC standards simply by explaining our criteria. While I can't speak for my peers on the examination team, I hope by revealing a bit about how I personally judge the films I review, I can make people feel more at ease with the whole process.
First, it's important to note what we're doing is not censorship. We don't censor films at the BBFC or parse through them frame by frame looking for naughty bits to cover up with black bars like the Japanese. We simply decide whether the British public ought to be able to view certain films at all, because we have learned by experience the British public cannot be trusted with certain forms of erotica. That's not censorship. It's just common sense.
Having said this, listed below are the most important aspects to which I look when deciding whether any given pornographic work is acceptable for limited distribution to adults in the UK.
Women: When I view a porno for the first time, I immediately take note of whether there are any women in it. If so, the next question is, do those women appear to be enjoying themselves? If so, then the film is right out.
Look, if we're to protect young people from the detrimental effects of smut, we must be certain any porn they do see is porn in which women are made miserable by the sex acts they're required to perform. Not too miserable, mind you (see the section on BDSM below for details), but sufficiently visibly upset that we can plausible argue only a chronically abused, mercilessly dominated, horribly sex-trafficked woman would tolerate such treatment, thereby allowing other agencies within the government to request additional funds to combat a rash of sex trafficking which has been detected and documented by BBFC film reviewers like myself.
Things that come out of women: Another important aspect of my work is watching the female performers in pornography to see if they emit anything other than orgasmic noises and dirty (but not too dirty) talk. If I see even a hint of liquid betwixt a woman's legs, for example, be it urine, blood or female ejaculate, the film goes straight in the "banned" bin. In fact, just to be safe, I've often banned films in which the mystery liquid between a performer's legs was most likely sweat.
Why such a rigorous standard when it comes to things that come out of women? We're talking about the protection of children here — the one and only thing that should ever come out of a woman, ideally, were it not for the curse of menstruation and women's unfortunate mastery of speech.
Spanking: When applied in pursuit of actual discipline and within the context of child-rearing, spanking is a necessary and proper act. When done to derive sexual pleasure from (or deliver it to) some poor sex-trafficked soul tied to a piece of furniture, however, spanking becomes a clear threat to national security and the honor of the British Crown.
Badly-done sexual morbidity ("BDSM"): There aren't many entire categories of pornography we at the BBFC have decided to ban outright, but BDSM is one of them. We've made this decision not because we're prudes who "can't handle" a little kink, but because these films are uniformly poorly lit and absolutely filled with people who seem to think the purpose of having a body is to cover it with laughably bad tattoos and riddle it full of holes through which they can thread small pieces of metal. Also, I've encountered several BDSM films that feature something called "genital torture," an act so vile I can no longer urinate in public restrooms out of fear that some deranged 'mistress' will quietly pop out of the stall next to me and affix safety pins to my scrotum before I can react to defend myself.
Face-sitting: I don't think I need to explain why this hideous act is forbidden. Can you imagine deriving pleasure from depriving your partner air to breathe — without this being accomplished by ramming a massive cock down her throat I mean, which is another story altogether, obviously. While it's properly perceived as an honor to be gagged senseless by way of a prodigious pecker being thrust down your gullet, the idea of a man being suffocated between a woman's butt cheeks clearly is an offense against God and nature.
I hope this information lays to rest, once and for all, the notion there's anything arbitrary, capricious or misogynist about the new BBFC standards relating to erotic materials. Please understand our government hasn't established these rules as an attempt to substitute the judgment of BBFC reviewers for that of British adults, whom we still trust (for now). As evidence, one only needs to consider that we continue let adults do all sorts of things without firm government guidance, like drive motorcars, bring home the shopping and vote to leave the E.U.
Graham Perkins is a Senior Examiner for the British Board of Film Classification, which sounds like something unpleasant involving frisking elderly people in search of explosives or something, but really amounts to nothing more than sitting around watching porn and deciding if it's too nasty to be viewed by the British public.
Comments are closed.