Hudsy Hawn Heading to Dublin for Valentine's Week Tour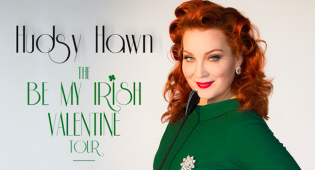 Dublin, Ireland – BDSM educator and Pro-Domme Hudsy Hawn will be in Ireland this Valentine's week taking appointments.
"Valentine's season is the perfect way to introduce some new spice into your relationship," said Hudsy Hawn. "Nothing makes me happier than to help couples invigorate their dynamic with personalized, safe, sane and consensual BDSM tips."
During Hawn's first Dublin Domination Tour this past January, she met locals in the BDSM scene and did instructional demonstrations at local play parties.
Hawn will be taking sessions and giving educational tutorials near George St. in Dublin, Ireland, from February 14-18, 2018. Book your appointment now as reservations are limited.
Link: https://www.fromvanillatokink.com/contact
Hudsy Hawn is a well-known TV and internet BDSM Educator, professional Domme, and Lifestyle Coach with 13 years of experience. She has appeared in Buzzfeed's "The Try Guys TRY BDSM," Playboy Radio, The Jason Ellis Show, Straight Talk with Ross Mathews, Cosmopolitan & Playboy, the E! Special "The Real 50 Shades of Grey," and A&E's Storage Wars. Visit her official website at FromVanillatoKink.com or follow her on Twitter @HudsyHawn.
Press inquiries can be directed to kristelpenn@ikigaimarketing.com.
Comments are closed.