UK: 'Rape Porn' Possession Could Earn 3 Years in Jail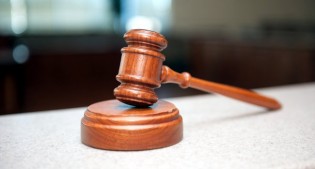 LONDON – Changes to Britain's criminal code, set to take effect in January, criminalize possession of rape images, even if the rape is simulated. The changes redefine "possession" as any contact with visual materials, whether in the viewer's physical control or merely seen in a web browser.
Violators face up to three years in jail.
The modifications to the UK's Criminal Justice and Immigration Act of 2008, which already prohibits the production and distribution of so-called rape porn, are part of Prime Minister David Cameron's push to sanitize the internet. Cameron has said his anti-porn measures are meant to protect women and children, who he believes are subject to abuse at the hands of men who fantasize about kinky or violent sex.
The problem with Cameron's new measure is that it takes aim at what appears to be a common fantasy among adults of all genders. About 62 percent of women admit they have fantasized about having non-consensual sex, according to 2009 research performed at the University of North Texas. According to Psychology Today, the UNT study isn't the only evidence that rape and sexual-domination fantasies are fairly widespread.
"From 1973 through 2008, nine surveys of women's rape fantasies have been published," the magazine reported in 2010. "They show that about four in 10 women admit having them (31 to 57 percent) with a median frequency of about once a month. Actual prevalence of rape fantasies is probably higher, because women may not feel comfortable admitting them."
In fact, according to the UNT study, the word "rape" itself appears to play a role in whether women — and men — admit to harboring the fantasy. Only 32 percent of women in the study responded favorably to the concept when non-consensual sex was called "rape," but 52 percent responded favorably to the phrase "overpowered by a man." Men indicated a similar unwillingness to engage the R-word.
Sex-positive educators, BDSM practitioners and free-speech advocates warn that prohibiting images of simulated rape veers dangerously close to thought-crime and may prove to do more harm than good.
"The key difference between porn depicting simulated rape and images and film depicting a real rape is the consent of all parties involved," feminist Zoe Stavri wrote in an opinion piece The Independent published in July. "It is absolutely crucial when having this conversation that we bear this in mind, as ignoring the consent of people involved in sex is traditionally the domain of the rapist or abuser. Consent is, after all, the ultimate weapon in the fight against rape culture."
Comments are closed.