An Uncommon Business Model Finds Success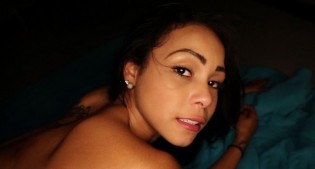 PRAGUE, Czech Republic – With 16 websites launched since late 2011, Really Useful Limited is one of the larger success stories to bow in the online adult entertainment industry this decade. By leveraging the founder's expertise in tube-site promotion, the company keeps its diverse network in the news and on the minds of consumers without worrying too much about pirated content.
Really Useful's business model relies on porn tubes for promotion. A liberal spreading-around of clips gives consumers an idea of the caliber of the company's content. Surprisingly, the tactic works, at once feeding the public's appetite for free porn and attracting paying members.
A spokesman said the company plans to follow the same formula with HDPOV.com and StrapOn.xxx, two new sites launched during October.
HDPOV is a premium point-of-view site featuring an array of American starlets making love to the camera. According to Affiliate Manager Robert Levy, the new membership destination was designed with couples in mind.
"Point-of-view content has proved to be a popular genre and has its own category on many of the tube sites," Levy said. "HDPOV.com is a stylish, high-end POV site that features beautiful American girls making love sensually while looking into the camera with love in their eyes. It [offers] exciting and fresh content that we're confident will be very well received."
Levy described StrapOn.xxx as "more adventurous and a little bit kinky." Offering couples and lesbian sex spiced with strap-on dildos, cock rings and other pleasure toys, the site will appeal to surfers who seek double-penetration, pegging (female-on-male strap-on sex) and anal sex.
Both new sites are part of the ReallyUsefulCash affiliate program, which pays a 50-percent recurring revenue share.
Comments are closed.