UpForIt Offers PPS Bonuses in November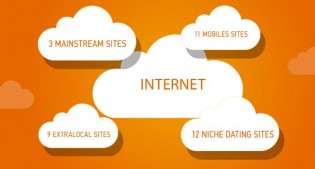 GUERNSEY, Channel Islands – From Nov. 1-30, dating company UpForIt Networks will reward new affiliates with a 10- to 20-percent increase in their pay-per-sale rates.
Normally, affiliates earn $120 per sale. During November, those who send five to nine sales daily will receive a 10-percent bonus. Those who send 10 or more sales daily will see their income rise by 20 percent.
New affiliates may take advantage of the offer here.
But wait — there's more.
The company's pay-per-lead program also has made some rate changes. Depending upon the country from which the traffic originates, the sales conversion rate, and whether traffic is sent to an adult-, niche- or mobile-dating website, each lead can net an affiliate as much as $18. A table listing the variables is here.
Affiliates also receive a 5-percent override on the sales of all other affiliates they refer.
UpForIt offers 12 dating sites in multiple languages, suitable for promotion to multiple niche audiences. In addition to PPL and PPS payouts, the company offers a recurring revenue share program paying as much as 90 percent. Moreover, UpForIt buys web and mobile traffic from Australia, Canada, France, Germany, Ireland, Italy, New Zealand, Spain, the UK and the U.S.
Comments are closed.