Who's Policing the Police?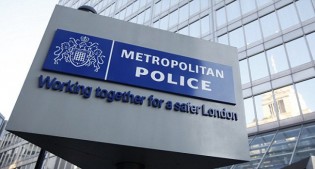 LONDON – Four members of an elite UK security team will not face criminal charges for sharing "extreme" pornography on their mobile phones, although an ongoing investigation into alleged misconduct may yet result in disciplinary action.
All four men are members of the Diplomatic Protection Group, a special division of Scotland Yard dedicated to guarding foreign embassies and controlling access to Prime Minister David Cameron's Downing Street residence, among other things. Three of the constables were arrested in mid-December; a fourth was questioned in early January. The three who were arrested have been suspended or assigned to desk duty for the duration of the investigation.
According to a police spokesperson, the images obtained from the offers' phones and searches of their residences "are of an extreme sexual nature but do not involve children. The misconduct investigation will examine whether the conduct allegedly took place whilst the officers were on or off duty."
The Crown Prosecution Service has handed the case off to the Independent Police Complaints Commission, which ordered a local investigation into misconduct by professional standards officers.
Comments are closed.