Cameron: Porn Censorship More Important than EU Law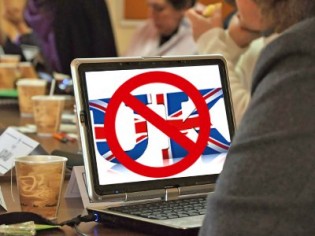 Is Cameron even trying to pretend he cares about the EU anymore?
This week we learned that UK Prime Minister David Cameron has secured special treatment for the UK once again, although its citizens may not all agree the news is a win for adults.  It appears that the EU Parliament will allow the UK to "opt out" of certain aspects of recently passed 'net neutrality' rules, specifically the part that effectively outlaws porn filters.
The EU ruled this week that ISPs must treat all Internet traffic "without discrimination," a rule that calls into question the continued legality of porn filters in EU countries.  That news apparently didn't sit well with the Prime Minister, who had worked for years on assuring the general public that its government knew better than they did on how to protect their own children.
According to a Wired report:
In 2013 the prime minister put considerable pressure on ISPs to introduce automatic, but voluntary, porn filters. At the time he said every household in the UK would have to opt-out of porn filters by the end of 2014 if they wanted to view the material and that online pornography was "corroding childhood."
According to the Wired report, Cameron told the House of Commons that the UK won special privilege to continue censoring what its citizens can see online, a practice common in countries like China and Saudi Arabia.
"I can tell the House that we will legislate to put our agreement with internet companies into the law of the land so that our children will be protected," Cameron said.
Cameron's crusade can be traced back to 2013 when the prime minister started to pressure UK's private ISPs to add censors to their Internet traffic.  Citizens who want out of these filters need to contact their ISPs and register as a pervert, perhaps so they can be more easily tracked by their government.
Comments are closed.