'Would You Like Sex Toys with That?'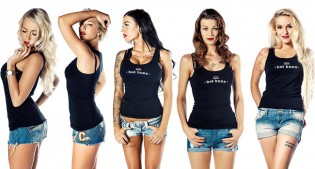 COPENHAGEN, Denmark – Using generous displays of bountiful cleavage and skimpy hot pants to sell food and booze is nothing new. Denmark's Hot Buns "breastaurant" has taken the old maxim "sex sells" up a notch by adding adult toys to its menu.
During evening hours, Hot Buns' all-female staff offers dildos, vibrators and whips along with burgers and beer. It's a sales tactic that goes way beyond the old up-selling slogan, "would you like fries with that?"
"On Friday and Saturday nights there are only two things most people want: sex and food," Hot Buns owner Mathias Kaer told Local.dk. "We're combining them both."
Not surprisingly, Hot Buns' sex toy selloff has raised the hackles of politicians courting the morality vote.
"Fast food normally makes you feel guilty," Danish politician Camilla Schwalbe told the Copenhagen Post newspaper. "But this burger should make people feel extra guilty and leave a bad taste in the mouth."
Maybe so, but Hot Buns likely doesn't care. The restaurant has always used sex to sell its wares. For instance, the company's Instagram presence features chest-only photos of its waitresses' cleavages and asks people to identify their identities based on boobies only.
Hot Buns launched its sex toy menu Sept. 25 by handing out free cock rings to the evening shift's first 10 male customers. The first 10 women received free vibrators.