Two .xxx Tube Domains Bring $750,000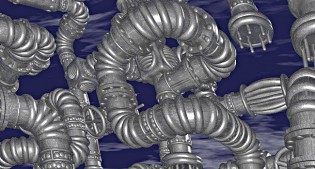 PRAGUE, Czech Republic – Really Useful Ltd. reportedly has dropped another three-quarter-million U.S. dollars on two tube site domains in the .xxx space. In October, the company spent more than $600,000 to acquire four .xxx URLs. Combined with previous purchases, Really Useful's .xxx portfolio to date represents an investment of more than U.S. $1.5 million before development costs.
Tube.xxx and Tubes.xxx are the prizes in the most recent all-cash deal, according to Really Useful founder and chairman JT, who previously co-founded tube site YouPorn.com. He plans to launch sites at the URLs within the next few weeks.
"I have been working on a hybrid tube model for some time, and buying Tube.xxx and Tubes.xxx was a no-brainer," he said Thursday. "I chose to launch with a .xxx domain over a .com due to the impressive stats on our existing .xxx sites as compared directly to our .com equivalents. I have also been studying the results that other major players in the industry are achieving with their .xxx sites, specifically the prominent rankings of .xxx domains within Google search results."
Though the domains are similar, each will host a different type of content, he noted.
"Tube.xxx will contain our own exclusive content and offer the visitors a network pass to both our 'sensual' and 'fake' genres and brands," JT noted. "These brands are some of the strongest in the industry. We produce over 150 new scenes a month which are specifically designed with the tube user in mind. Every tube clip we release is the best possible representation of the brand, and our success has been greatly enhanced by joining the content partner programs of the world's biggest tubes."
Tubes.xxx, on the other hand, will offer hand-picked partners promotional space for their material.
Steve Wynyard, vice president of .xxx overseer ICM Registry, indicated financial investments like JT's vindicate the faith his company has maintained in the once-vilified domain space.
"The last two years have allowed the real benefits of .xxx to be proven," Wynyard said. "We are delighted that sophisticated operators such as JT and the Really Useful team, who were early .xxx adopters, have studied the real world performance of .xxx domains and keep returning to the table to invest again heavily in the space.
"The business model for Tube.xxx is solid, and based on JT's unrivaled experience, we are confident it will generate high traffic and revenues," he added. "We were in discussions with several [other] prominent companies over the last few weeks for many of our remaining premium .xxx domains. The demand is high. We decided to award JT these highly coveted domains not only because of the attractive price tag he offered, but also because he was ready, able and eager to launch websites with unique content for these brands."
Comments are closed.