Classic 'Heidi Porn' Blooms on the Web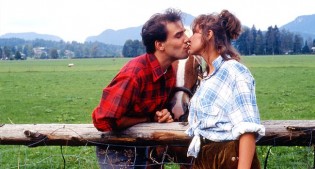 BARCELONA – A new website offering hard-to-find retro erotica from Europe has launched.
The material at HerzogVideos.com is from the vault of Herzog Video, which has distributed erotic feature films since 1979. With more than 250 titles in a variety of niches, the catalog includes films once difficult to find except in the rare video shops that carried high-quality imported films. Many of the works — including Josefine Mutzenbacher (titled Sensational Janine in the U.S.), Heidi 1 to 6, Casimir the Kuckucksleber and Golden Century of Porn — are acclaimed for their cinematography and story-driven XXX content.
Herzog partnered with Manica Media to digitally re-master the material and develop and launch the site.
"Herzog Video is the best retro brand built on decades of high-quality film production with a strong name recognition," said Erwin de Boer, Manica Media's vice president of online media. "Retro fans have noticed the excitement that Herzog Video packs into each performance, but getting access to their films wasn't always easy at every corner of the map. That's why we are excited to offer our affiliates the opportunity to promote the new flagship Herzog Video site, bringing fans the best quality content and enhancing their viewing experience with our intuitive interface. It's exactly the kind of combination that allows webmasters to earn top dollar for every click sent."
The affiliate program, Manica Money, pays 25 euros or 70-percent recurring revenue share.