Conservative UK MP Caught with Pants Down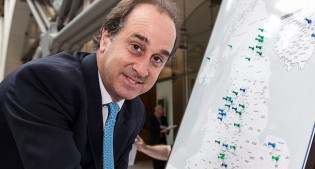 LONDON – Brooks Newmark, the Conservative Minister for Civil Society, resigned Saturday after he was caught sending a woman nude images of himself via a social networking website.
According to The Telegraph, Newmark was snared as part of a tabloid sting operation. The minister, a married father of five, initiated contact with what he believed to be a free-spirited young woman. In fact, the contact was an investigative reporter attempting to embarrass Prime Minister David Cameron's Conservative government on the eve of an election. The Conservatives have been outspoken critics of internet pornography.
The Mirror reported Newmark sent a "graphic picture exposing himself while wearing a pair of paisley pyjamas," thereby also casting doubt on Newmark's fashion sense.
Newmark resigned as soon as he was informed about the story, saying he was "so sorry" for his behavior.
"I have decided to resign as Minister for Civil Society, having been notified of a story to be published in a Sunday newspaper," Newmark wrote in a public statement. "I would like to appeal for the privacy of my family to be respected at this time. I remain a loyal supporter of this government, as its long-term economic plan continues to deliver for the British people."
As if one scandal in a weekend weren't enough for Cameron, hours earlier Mark Reckless, the Tory MP for Rochester and Strood, announced he had shifted his alliance to the liberal UK Independence Party.
Reckless made his announcement on live television, saying the Conservative government "is part of the problem that is holding our country back," and "voters feel ripped-off and lied to."