Freemium Live-chat Platform Seeks Funding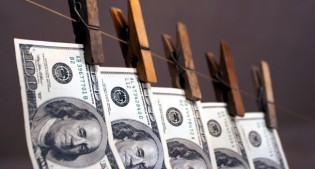 BRNO, Czech Republic – A new adult social media platform that proposes to combine elements of pinboards with live video-chat has turned to crowdfunding to finance development and launch.
GSS Media calls PinChats.com "a highly ambitious product where surfers, live-cam performers and associated producers alike may share and promote whatever they see fit."
"We are not newbies to the online adult game," said SZNY, a 10-year online veteran and the owner of GSS Media. "Looking at today's market and what's popular, you have to give your surfers a great value in something they enjoy and get involved in without trying to make a hard sell."
Apart from the content-sharing functionality — which allows users to collect and share favorite pictures and videos — the platform also incorporates a customized live-cam broadcasting system that provides performers with a potential revenue stream. SZNY believes that end-users will embrace the ability to connect in real-time with performers whose pinned images and videos they have admired, and will demonstrate their appreciation by tipping performers liberally.
GSS has been "active in live cams for the past 10 years as a studio and cam-site owner," SZNY said. "Given that we do have in-house development capacity and experience, this project is an opportunity that just can't be missed."
He also said the site's development is about 80-percent complete. The company seeks outside funding in order to finalize the product and launch with an appropriate marketing budget. GSS already has live-cam models and broadcast facilities in place.
"We started this project in July 2012 and put all our in-house resources into it," SZNY said. "The original plan is to launch our browser desktop version in January 2014, further tweaking and optimizing on the go as the site is populated.
"I'm very proud of what we have achieved so far, but now the final and decisive touch is needed," he continued. "It's not exactly easy to find a funding partner in the online adult space these days, especially for a start-up. Banks, informal investors and [venture capitalists] don't want to be associated with anything classified as 'adult,' so mainstream capital or mainstream crowdfunding is pretty much a no go."
The company is handling its crowdfunding initiative itself instead of using a third-party service. In order to participate, backers must be willing to donate a minimum of 50 euros per individual or 1,000 euros per corporate entity. In exchange, PinChats offers benefits including chat tokens, T-shirts and social badges for individuals, and advertising and marketing discounts for companies.
"With the crowdfunding initiative, we hope to get some love and support," SZNY said. "Our goal is to launch a next-generation, cutting-edge freemium platform with a major potential for organic growth."
For more information about the initiative, email SZNY, ping ICQ 208-006-607 or visit the PinChats crowdfunding page.
About the Author

Marty O'Brien
Raised in the Appalachian Mountains of Kentucky, Marty O'Brien was the first of the O'Brien clan to obtain a college degree. A former sports journalist, O'Brien got a peek at the inner workings of the adult entertainment industry while on an assignment to cover the Los Angeles Lakers. He joined the YNOT editorial team in late 2010 and now specializes in technology , business news and ogling starlets.
Related Posts
BARCELONA – A Spanish tech company specializing in mainstream brand and copyright protection has stepped into the adult arena. Red Points, which debuted in 2012, […]

SCHINDELLEGI, Switzerland – InterMaxGroup AG, better known as 69Cash, has introduced a pay-per-sale option for its affiliates. According to a company spokesperson, the program is […]

LIMASSOL, Cyprus – Not every arrest at the U.S. Mexico border is a bad thing, as EuroRevenue demonstrates with its newest website. For agents, their […]

ITALY – On the eve of its 20th anniversary, Italian adult entertainment conglomerate Pink'o has consolidated its various entities and will present a brand new […]