Global Ad Network Pays 100% Earnings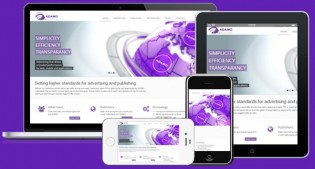 EUROPE – A new online advertising network for the adult entertainment community launched this week, offering early adopters a two-month trial during which they'll receive 100 percent of the revenues generated by their accounts.
According to Chief Executive Judy Shalom, Adamo Ads underwent a lengthy development cycle and demonstrated "excellent results during the soft-launch period."
"We are very confident that our real-time bidding technology, publisher network and vast connections within the industry will revolutionize the traffic side of the business for many entrepreneurs and established brands," said Shalom, a veteran marketer of online adult properties. "That's why we are celebrating with 100-percent payouts for early adopters, because we know once you become part of the team you'll understand that Adamo Ads is the future of adult promotion online."
The special offer applies to all activity during January and February.
"For many top publishers, that presents a terrific way to start off the new year with more money in their pockets," Shalom said. "For advertisers, it means Adamo Ads is already able to supply your sites with a wealth of quality traffic perfectly targeted to exceed your expectations."
She added that the system's strengths include global and local scalability and platform diversity.
"We have become one of the few truly scalable choices for global but still very local online campaign management," she said. "Adamo Ads online campaigns span the full spectrum of multiple online marketing choices, from standard web to mobile and the latest app technology, and we offer it all in-house. With our cutting-edge targeting technology, we will introduce you to a dramatic improvement in both the efficiency and effectiveness of your online campaigns. Adamo Ads is a young, entrepreneurial company with a strong team coming from a variety of disciplines such as media, telecom, software engineering and internet."
The heart of Adamo Ads, though — and where both advertisers and publishers will find the greatest value, according to Shalom — is the system's real-time bidding platform.
"The ability to bid [for ad spots] in real-time is one of the most revolutionary aspects of Adamo," Shalom said. "The platform utilizes optimization algorithms to establish the value of an incoming impression and place a bid accordingly. In other words, the platform does the work of bidding and buying impressions for the advertiser, who only needs to determine a maximum budget per ad and then let the platform do the rest. Adamo uses behavioral targeting data to identify audience segments and make sure the right advertisement reaches the right audience at the right time to ensure the highest conversion rates possible."
For more information, visit AdamoAds.com.