Luke Hubert Takes CFO Position at Panorama Pacific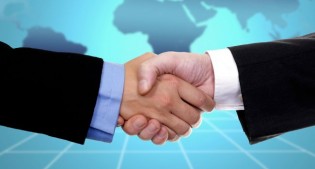 LONDON – Panorama Pacific Ltd., the corporate parent of affiliate programs Glamour Buckz and zBUCKz, has appointed Luke Hubert chief financial officer.
"I'm really excited to welcome Luke aboard in this time of extreme growth for [Panorama Pacific]," company director "Danny Z" Zeeman said. "With more than 15 years of expertise in the adult industry, Luke will be in charge of restructuring our company and securing us with more billing options, which in turn will increase profits for all of our affiliates, as well."
Hubert previously served as affiliate and marketing manager for WOW Media Cash. Prior to that, he owned and operated more than 50 gay adult websites under affiliate programs including HunkMoney, BritishBucks, LatinoBucks and EmoProfits through his Gibraltar-based company, Neostrata Ltd. Neostrata sold its affiliate programs and websites to Montreal-based Stunner Media in late 2011. Hubert also has owned and operated a web-hosting venture.
He said he is looking forward to contributing to Panorama Pacific's future.
"I've known the team at zBUCKz since hosting their websites back in the day, and I'm excited to work with them in this new capacity," Hubert, said. "My job will be to help them to sustain and manage their growth and to provide more ways for them and their affiliates to make money off of their existing networks. I'm eager to get my feet wet."
Hubert may be reached at his new email address.
Panorama Pacific got its start in the gay Asian adult content niche. Today the company's original affiliate program, zBUCKz, encompasses 28 websites in a variety of gay niches and pays $30 per sign-up or a 60-percent revenue share.
In June, Panorama Pacific "went straight" with a new program that offers heterosexual Asian content produced in Japan by Jade-Net: jBUCKz. The program pays up to $40 per sale or a 60-percent recurring revenue share.
Glamour Buckz, also a heterosexual affiliate program, launched in mid-September. The program pays up to $40 per sign-up or a 60-percent recurring revenue share for promoting 12 softcore sites featuring popular British models.
Comments are closed.