Major European Program: 'bitcoin Hurt Our Sales'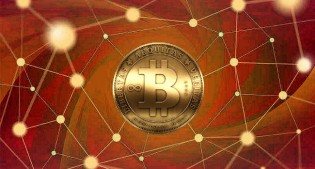 PRAGUE, Czech Republic – The scuffle over whether bitcoin will become a viable payment alternative for the adult entertainment industry rages on. The latest voice to weigh in on the cryptocurrency's potential value is one of the largest European operators of .xxx domains: Really Useful Cash.
According to founder JT, his company's websites experienced disappointing results during a recent experiment in which they offered end-users the option of paying with bitcoins.
"The cryptocurrency did not generate a single sale," JT said.
Even more distressing, the conversion ratio on the initial test site, Casting.xxx, plummeted from 1:758 to 1:1,720 during the seven-day testing period. The two phenomena — failure to generate sales and a massive decline in joins — may not have been related, but according to JT, a second test on a second site seems to indicate they were.
"We tried testing [bitcoins] for 24 hours on another site in our network, PublicAgent.com, with similar results," he said. When the company removed the cryptocurrency option from its sign-up form, "we saw our ratios improve again."
JT isn't ready to declare a definitive causal relationship between bitcoins and decreased website revenues, but he thinks that hypothesis bears consideration.
"Maybe [the conversion ratios plummeted] because 98 percent of the world has a negative view of bitcoin through what's been written in the media, and they temporarily lost confidence in my site when they saw [we accepted bitcoin as payment]," he said. "We take consumer trust very seriously and see bitcoin as something that was diluting the value of our brands."
A lack of governmental regulation and institutionalized banking fees, coupled with a completely anonymous peer-to-peer exchange system, encouraged some adult entertainment operations to adopt the cryptocurrency without hesitation. Others, like Really Useful Cash, have been more reluctant to embrace a financial ecosystem in which value fluctuates wildly depending on the whims of speculators and other outside influences. In addition, recent law enforcement actions against bitcoin accepters like the notorious underground illicit drug exchange Silk Road and government seizures of millions of dollars in funds from bitcoin exchanges including Mt. Gox have generated a significant amount of skepticism among the general public.
When Mt. Gox, the world's oldest and largest bitcoin exchange, disappeared from the web earlier this week at the same time its owners went into hiding and bitcoins valued at about $400 million went missing, the emerging bitcoin ecosystem cratered, taking consumer confidence with it.
JT said he believes his company's data confirms that bitcoins are toast, at least for a while.
"Data is only really useful if we actually do things with it," he said. "I believe the key factor in our growth thus far, and in our continued growth moving forward, is our ability to give people what they already want — and it appears they do not want to use bitcoin, or even to see an offer to accept bitcoin."