The Secret is Out: 'Hot Sex' Draws Tycoons to London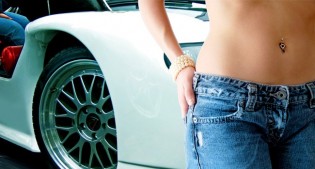 LONDON – Why do tech tycoons set up shop in London? The answer is obvious, according to UK Education Minister Michael Gove, who shared the results of "research" during a recent hush-hush Cabinet meeting.
"I was talking to some young entrepreneurs recently and they said the reason they love London is not so much [for the] high-tech opportunities, but that it's a fantastic city with great opportunities to be successful, enjoy a great culture, have a good time and loads of hot sex," Gove reportedly said during a post-presentation discussion. "Only Berlin comes close."
Gove's cheeky remarks set other ministers' stiff upper lips to quivering, according to London's Daily Mail. Many fell silent, while Home Secretary Theresa May reportedly gasped.
"I thought everyone knew that," Gove added.
Although Prime Minister David Cameron hastily insisted Gove's comments be stricken from the meeting's minutes, the remarks were leaked.
Gove's cheeky revelation occurred during a cabinet summit in Cameron's Commons office. The remarks reportedly followed former Facebook and Google executive Joanna Shields' presentation about attracting young, high-tech entrepreneurs to the heart of the British empire. Shields now heads Cameron's Tech City Task Force.
Gove credited his intel to the Founders Forum, an international group of digital entrepreneurs whose events have attracted Sir Richard Branson and Black Eyed Peas front man Will.i.am. Prince Andrew hosted a Founders Forum dinner at Windsor Castle last year. Cameron himself attended a Founders Forum event in California.
Comments are closed.