Vendo Merchant Conference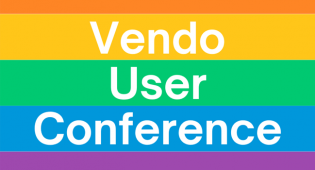 Vendo Services is hosting its quarterly Merchant Conference on March 10th, 2022!
The conference series supports Vendo Merchants by providing new insights, fresh data, powerful tools, and networking opportunities.
Beginning with a KPI (key performance indicator) review of 2021 including predictions for 2022 using the latest e-commerce market data, attendees will be able to see how their performance compares to trends and gain key insights for their business. This will be followed by a presentation with a Q&A discussion about the new Mastercard regulations. Can negative option billing be positive?
Networking will create opportunities for merchants to connect with old acquaintances and forge new business relationships.
"Time and time again I hear how important our conferences are for our merchants. Not only is the content high quality but simply creating space for connection is always a big win," Thierry Arrondo, COO, Vendo Services.
"The Vendo Merchant Conferences have always been a great opportunity to network with industry peers, learn more about the latest trends and changes, especially relating to the payments sector of our industry, and get real help on growing our business. Everyone at the conference has always been honest in the pros and cons of running the business, sharing ideas that help us all", stated Paul L from the UK.
Vendo's Merchant conferences are part of a series of ongoing virtual events hosted by Vendo Services to support the exchange of information and mutual growth of Vendo merchants in a rapidly changing e-commerce and regulatory environment.
"Vendo's purpose is to make payments simple by inspiring growth and passion. Our merchant conferences are the perfect venue to share global market trends, discuss latest innovations, learn how to grow your business, and participate in unparalleled networking opportunities," Mitch Platt, CEO, Vendo Services.
To request an invite to the please visit the event website.
Comments are closed.