UK Censorship Roundtable Includes American Perspective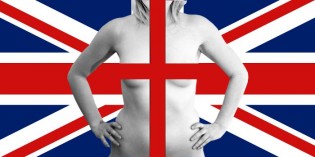 LONDON – Internet filters are only part of the solution to keeping children safe online. That was the general consensus after a roundtable discussion hosted Wednesday by Virgin Media.
Prompted by UK Prime Minister David Cameron's campaign to censor content at the internet service provider level, "Switched on Families: Does the Online World Make Good Things Happen?" encompassed a panel discussion among government representatives, members of the press, child welfare charities and supporters of an open internet.
Diane Duke, chief executive officer of American adult entertainment industry trade association Free Speech Coalition, participated, forcefully arguing that requiring ISPs to filter the internet by default may do children and adults more harm than good.
"We applaud the Virgin Media roundtable for taking on a tough issue and [British newspaper] The Guardian for acknowledging the extent to which these new government-imposed ISP filters can actually harm children," she said. "The filters Prime Minister Cameron supports block sexual health sites, they block domestic violence sites, they block gay and lesbian sites, they block information about eating disorders and a lot of information to which it's crucial young people have access. Rather than protect children from things like bullying and online predators, these filters leave children in the dark."
The Guardian, long a proponent of mandatory internet filtering, reported about the roundtable in its Thursday edition. David Brindle, the newspaper's public services editor, participated on the panel along with Virgin Media Chief Operating Officer Dana Strong, Member of Parliament Helen Goodman and representatives from the UK Council on Child Safety, the Family Online Safety Institute and Big Brother Watch. Also participating in the discussion was conservative MP Claire Perry, who has been an outspoken advocate of filters at the ISP level. Ironically, Perry's website was among the first blocked by the UK's mandatory filters because the site included numerous references to terms like "pornography" and "sex," even though the tone of the references was negative.
"If government officials want to protect kids from predators and age-inappropriate material, there are proven and effective means to do it," Duke told the forum. "They involve parental control, monitoring and discussions. Unfortunately, none has the political appeal of a 'magic filter' that promises to stop things like child abuse, teen pregnancy and sexual assault by merely censoring content."
While Duke was optimistic about the discussion overall, she admitted much work remains to be done if the UK is to accomplish the goals of government, industry and rank-and-file web users.
"There is so much misinformation out there, and the stakes are high," she said. "It's important for us to be at the table and to refuse to let moral panics be used to limit speech."