w2mobile Now Offering Orange One-Click Flow in Poland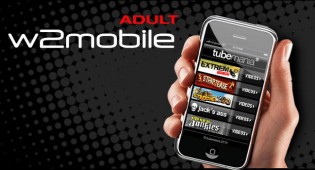 COLOGNE, Germany – Multiple award-winning mobile services provider w2mobile (W2M) announced its latest enhancements for its customers with Polish traffic. Clients using content services Pussylicious or Pornzone can now use W2M to monetize their Orange Mobile traffic in Poland through one-click flow across the entire country.
"This is especially good news for our clients making money in Poland because it makes it easier for viewers to make a purchase," said Youngsook Shon, Head of Affiliate Marketing at W2M. "Our team continues to innovate and add unique abilities such as this in order to help our customers around the world to monetize their adult traffic on mobile platforms."
She added, "This latest addition to the W2M portfolio is just one small step in a larger plan for platform enhancements throughout this year and next."
For the two content subscription services Pussylicious and Pornzone, this new one-click WAP subscription flow is now available immediately. The one-click option is set to work with other future publishers as well.
W2M offers adult and mainstream content that publishers can use to monetize their mobile traffic stream.  The company also provides content producers with opportunities to publish their own content to specific target audiences, with minimal technical skills required.
Companies interested in w2mobile content and services can visit adult.w2mobile.com for more information.
Comments are closed.